Breakfast Smart Series: Managing Health Care Costs
Breakfast Smart Series: Managing Health Care Costs
Friday, October 9, 2020 (9:00 AM - 10:00 AM) (CDT)
Description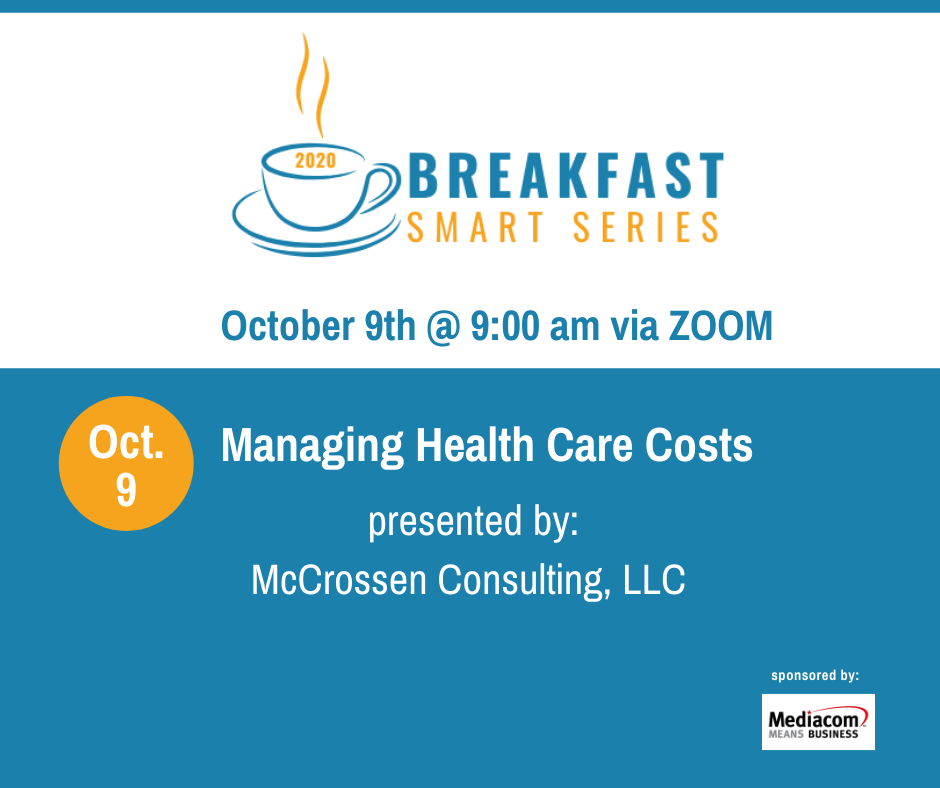 Speaker: Scott Fisher, President of McCrossen Consulting
Navigating health insurance as a small business owner can be overwhelming. But providing health insurance to your employees can help you attract and retain qualified employees, on top of ensuring you have a healthy work environment. Health insurance is often a top line-item expense next to payroll, but business owners have very little control over yearly premium increases. Learn from an expert about ways to drive down costs through plan design, preventative care incentives, and resources available to assist you.
This Zoom webinar presentation is made possible by a sponsorship from ImOn Communications!
Sponsors
Lead Sponsor
Mediacom Business
Supporting Sponsor
City of Coralville
Terry Lockridge & Dunn Inc.
The Iowa City Area Business Partnership coordinates over 150 events each year, between ribbon cuttings, educational seminars, and connections events. There's bound to be something for you!
HAVE QUESTIONS ABOUT OUR EVENTS?
Call our Events & Sponsorships Manager, Emily Wenzel, who coordinates the generous businesses who support us and plans our calendar of events.