Congressional Zoom-In: Senator Charles Grassley
Congressional Zoom-In: Senator Charles Grassley
Tuesday, April 27, 2021 (2:00 PM - 3:00 PM) (CDT)
Description
April 27 at 2:00 pm
Free to Attend | Advance Registration Required
Zoom Meeting link will be included in your registration confirmation
Hear directly from your congressional delegation in a series of conversations. We'll focus on the Business Partnership's policy goals for a healthy, inclusive, and accelerated recovery from the COVID-19 pandemic, and insights into the legislative agenda for the first 100 days of the 117th Congress and Biden Administration. Members will have the opportunity to advocate and promote policy priorities that are important to them. This event is free to our members.
---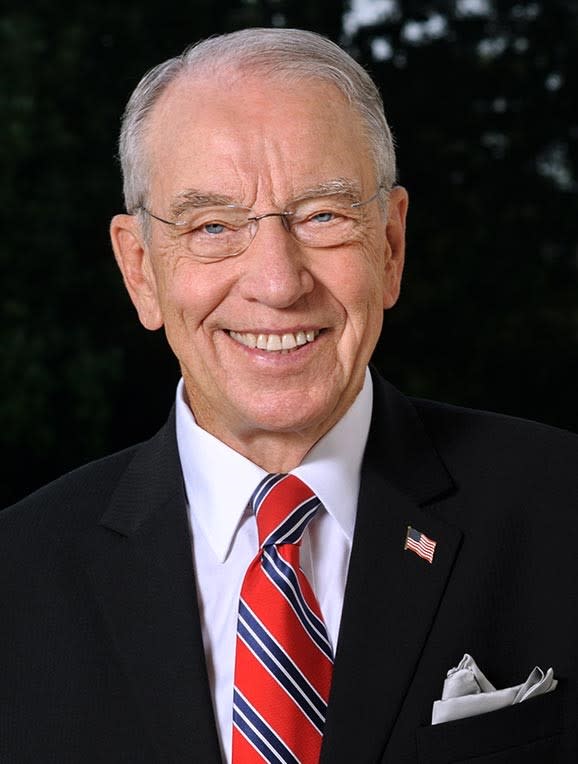 Senator Charles Grassley
Senator Chuck Grassley was born September 17, 1933, on a farm in Butler County, Iowa, where he continues to farm today. Grassley studied political science at the University of Northern Iowa, and frequently returns to his alma mater to root for the Panthers at athletic events. Grassley was first elected to the Iowa state legislature in 1958 and served there until Iowans sent him to the U.S. House of Representatives in 1974. In 1980, Grassley was elected to the U.S. Senate, where he's developed a reputation for bipartisanship and pragmatism. This approach to legislating consistently earns Grassley high marks as one of the Senate's most effective and collaborative lawmakers. In each post, serving Iowans has always been Grassley's guiding light and primary objective.
Zoom Meeting

Tuesday, April 27, 2021 (2:00 PM - 3:00 PM) (CDT)
The Iowa City Area Business Partnership coordinates over 150 events each year, between ribbon cuttings, educational seminars, and connections events. There's bound to be something for you!
HAVE QUESTIONS ABOUT OUR EVENTS?
Call our Events & Sponsorships Manager, Emily Wenzel, who coordinates the generous businesses who support us and plans our calendar of events.